Questions from Melony Hill's Writing for My Sanity Therapeutic Writing Workshop, held online.
Think of someone who makes you feel happy, who inspires you, who motivates you. What was it about them that inspires you, motivates you, or makes you feel happy? What qualities of theirs do you see in yourself?
People who inspire, motivate me, and make me happy are the only ones I make serious efforts to hang out with. A really excellent example of this was going to a barbeque this Sunday. My friends Joe and Holly Cardamone had me, Devin Allen, Alanah Nichole, Kondwani Fidel, and a host of others up for a socially distance hangout. Joe and Holly have an enormous yard, a big deck, and a long dock jutting off the end of their property. All of us are creatives and work in social justice in some capacity in Baltimore, and it was just an amazing opportunity to unwind and relax with them.
All of them have overlapping qualities of generosity, care for those less advantaged than them, all truly have a passion for art and creativity, dedicate themselves to peace, but are ready to fight injustice.
I definitely see myself reflected in them, and almost all my friends share those qualities. When I am with them, I feel at home.
Your body is sending you messages, with love. What is your body craving? If you were listening to your body, what would you be doing?
I need to have more movement. The weather is cooling, and my body is itching to go out and enjoy it. However, I need to be serious about making it happen. Scheduling it, planning it, and doing it.
Most of the summer I've been flying by the seat of my pants, heading to the beach when work was done and the weather was right. Fortunately, because work was light and the weather was amazing, it meant that I would go often.
However, now the weather is more chaotic, it's rainy, cool, warm, dry, windy, calm… all unpredictable. I went out to enjoy the sunset yesterday, and though there was a 0% of rain, a tiny storm blossomed and blew in, drenching me and the kids.
I need to make sure I'm hiking, kayaking, walking, stretching, and doing cardio in a planned regular way. My body is urging me to.
How do you best express your creativity, and when was the last time you did it?
I'm getting back into sketching! I recently got enough saved up that I was able to buy an older used iPad, and its meant that I've been able to make artwork so much faster than I was able to before. There are some amazing new drawing apps, which really feel like a traditional sketchpad. So I've been drawing whenever I have free time, sitting there and sketching. Right now I'm working on a sketch of Storm, from the X-Men.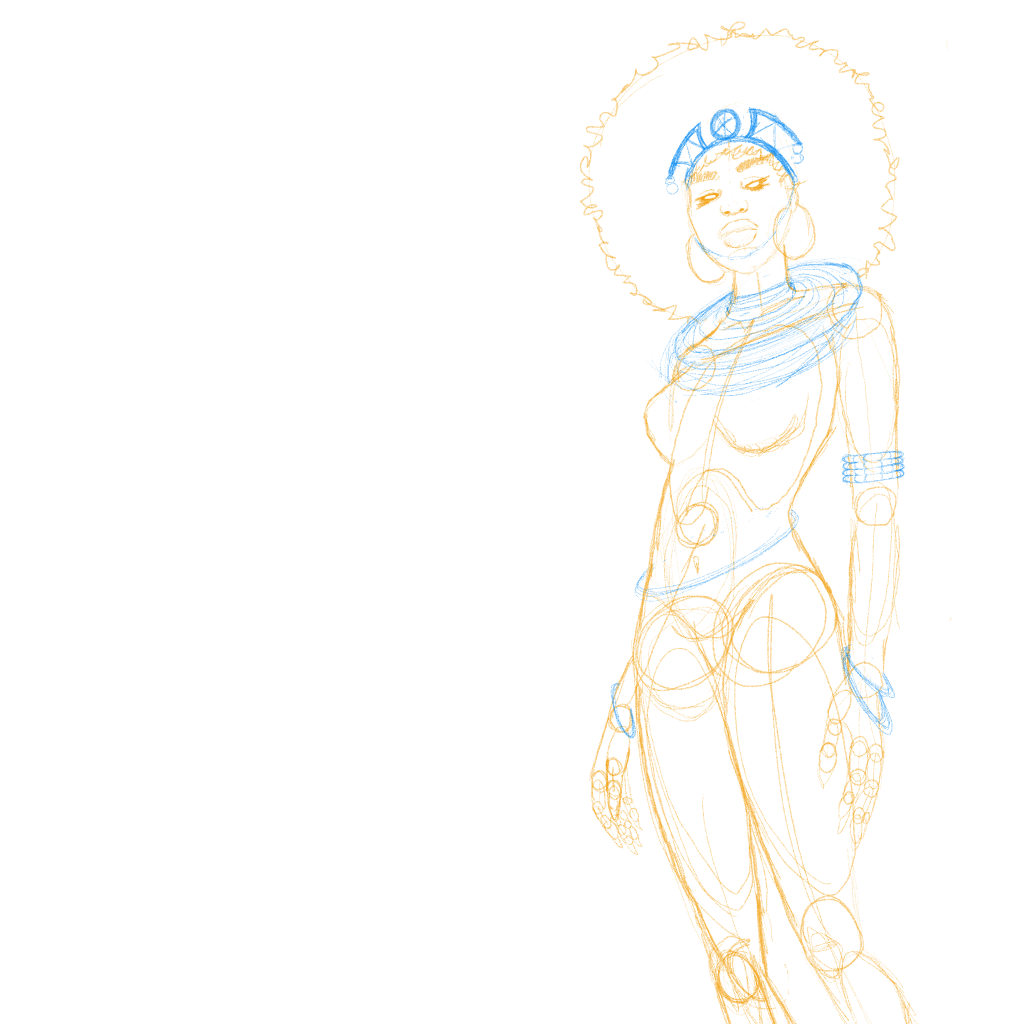 I also made a challenge to release a new piece of art on my website every day this week. I released my drawing of Sanober Khan yesterday.
Name one thing that makes you proud of yourself. Why does it make you proud?
I'm proud that I haven't given up. Life hasn't always been easy, from when I was a child, all the way up until recently. But when faced with each obstacle, every pain, each challenge, I've eventually overcome them. I continue to water and nurture myself and push myself to continue to grow.
This makes me proud to have resisted the odds, but also gives me a certain level of comfort that I'll be able to keep going, even when times seem hard.